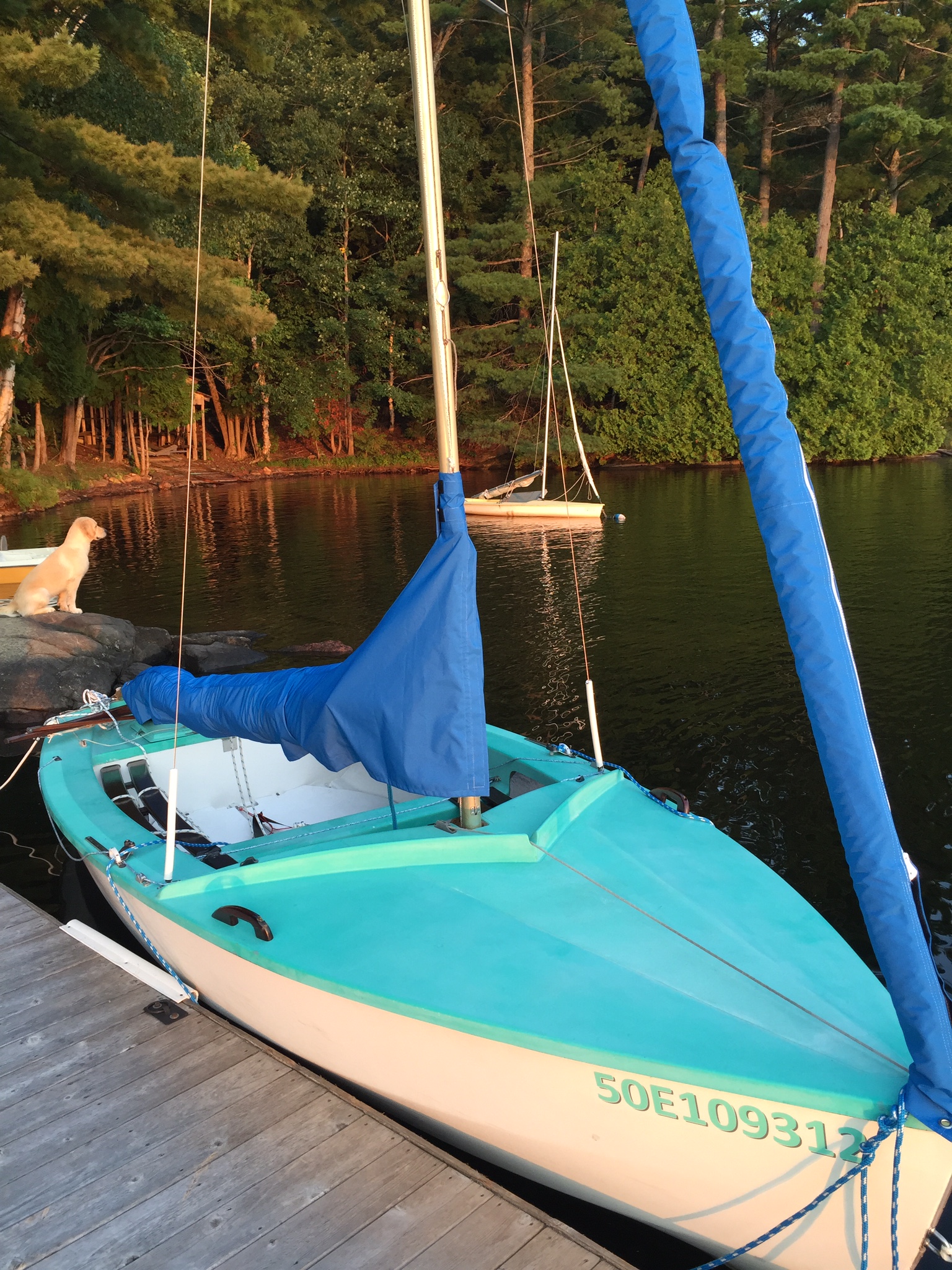 "My sail cover arrived on time and worked exactly as expected. It went on easily and it fits perfectly. I've already survived my first wind and rain storm. Eerything stayed tidy and dry "
David Poulson
Hi,
>
> Recently I ordered a 'Jib Sock' online from your website and I wanted to
> share with you how I found the experience.
>
> Your business certainly lives up to the important business principal 'Make
> it easy for your client to do business with you'. The whole process was an
> absolute pleasure.
>
> Even though we run an online business ourselves (we deliver training and
> support systems for our members) I've never found online processes
> intuitive. Yours flowed well and simply. The after sales communications
> were comforting and pertinent to the order. The turn around was about two
> weeks from order to delivery at our door in Australia.
>
> Whether it is or not I gained the impression that yours was a smallish
> family business and that in itself was pleasing in this world of corporate
> non personalised business practices. You know what I mean I'm sure, those
> services that tell you constantly that your custom means Sooooo much to them
> while they constantly loose you on the phone and/or never have the same
> person to talk with about your supply issues.. Etc etc etc: (Sorry, that
> actually happened to me again this morning so I'm ranting!)
>
> Thankyou for your service and all the best with your business.
>
> Yours sincerely,
>
> Rob Newman
Dear Sir/Madam,

I purchased sail and tiller covers last year from yourselves and I apologize for not responding to your follow up email.

Just to advise that I am very happy with the products provided and I have attached a couple of photographs of the covers on Nereia. The Yacht is a Herreschoff Nereia Ketch ~a famous American design and gets a lot of interest where ever we sail. Unfortunately I didn't have the tiller cover on when taking these photos ~ but looks great.

Many thanks and will certainly recommend your services to fellow mariners here in New Zealand.

Cheers John G
Tauranga
New Zealand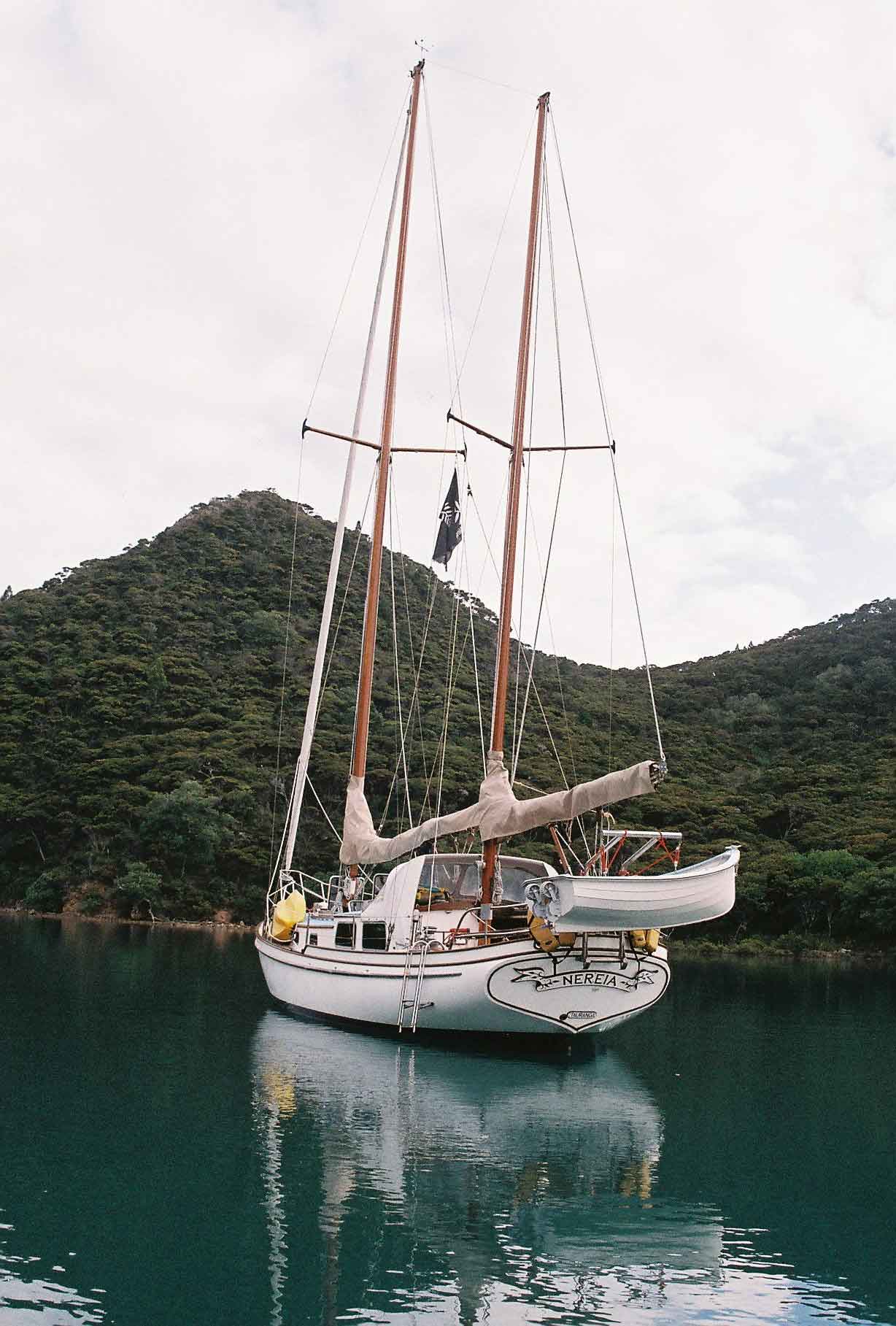 Becky,
>
> The covers you made for our tiller, mail sail, boom tent and staysail are great! We had a bad storm over the weekend, 50 knots+ wind & rain - everything held and stayed dry. Anyway, I attached a picture of our sailboat with those great covers. And yes, we have had many ask where we got them . . .
>
> Joe & Jodi
Oh my! Where have you been my entire sailing life? My mainsail cover arrived in the mail just the other day and it was only a week early! WOW! It fit perfectly and was a far better fit then expected. Lee Sail Covers really is a great find. The video alone is worth 5 stars as I learned to measure my sail perfectly. You just cant beat the price point either. And can someone tell me why everyone does not use this WeatherMax 80 material? Its perfect for our heavy San Francisco Bay weather! I look forward to having them as my regular go to folks for canvas. This is very high recommendation. Thanks. Keith D, and Darnelle San Francisco The Yacht Pete Rose.
.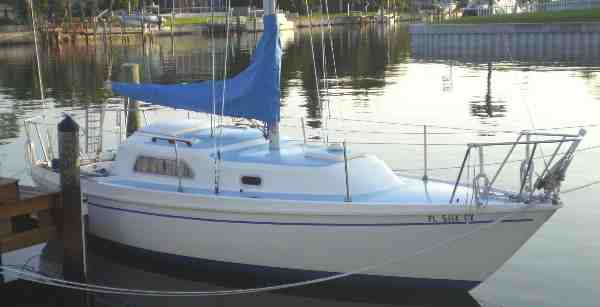 Becky;

I got my new sail cover yesterday and I just wanted to thank you for the
unbelievable job you did in making it. It fits perfectly, has the correct
length, the right amount of "throat" around the mast to go over the two
halyard winches and I love the clips you used on the underside of the cover.
We get a lot of wind here in the winter and the extra clips will keep the
cover from billowing from the underside.

The Pacific Blue color also works great with the non-skid color on the boat.
I couldn't be more pleased or thankful to you. Great quality, great price,
fast delivery...what more can I say but thank-you and I'll recommend you to
all my sailing friends.

I'm enclosing a picture for you to see how nice the cover looks and how it
compliments the boat. Feel free to use my words in any endorsement you wish
for your web site. Thanks again.

Wes


.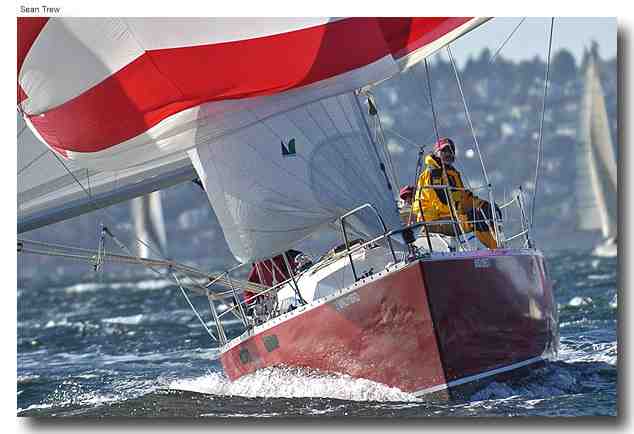 Hi Becky--I'm not much at testimonials, but I can say:

Lee Randolph Sail Covers are one of the best "deals" on the web. The material and workmanship are just beautiful; and communications are top notch. They are willing to take the time to work with you so you can get exactly what you want. HIGHLY RECOMMENDED!!
Ralph Gage
SV RADIANT


.

It was with some trepidation that I decided to order new sail and winch covers over the internet from far away Ohio. Living in the San Francisco Bay Area I had access to a great many sail-makers, none however would discuss the possibility of using the WeatherMax fabric that LeeSailCovers uses. I was especially intrigued with the fabrics ability to fold into such small packages for storage when underway. Our OL 33, Tamara, is a bit short of cabin storage space so this seemed an interesting solution. A couple of emails, some photos of the boat and her original canvas were off to Becky Randolph and in a very short time a small box arrived with all of the covers you see here. I could elaborate on the service and craft, however one look at the mainsail cover says it all.

Douglas and Karen Holmes, Alameda, CA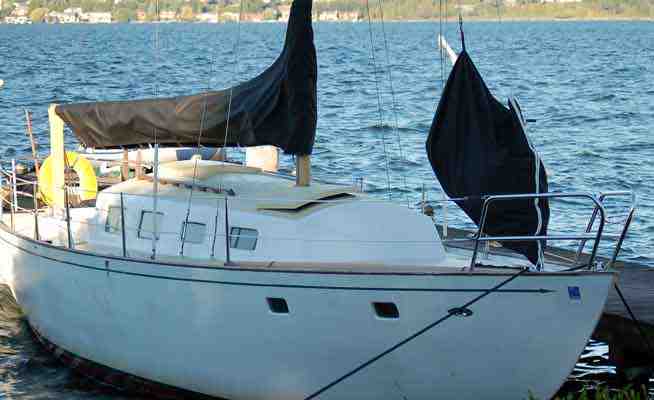 In 50 years of sailing, I have had many boats and sail covers. My new Lee Sail Covers are the best I have had or seen. They fit. They're intelligently designed and beautifully crafted. I love the fabric. And the price was sensible. What more could an old sea dog want? And, no, I'm not related to the folks who make them. – David Dolson, Seattle.
.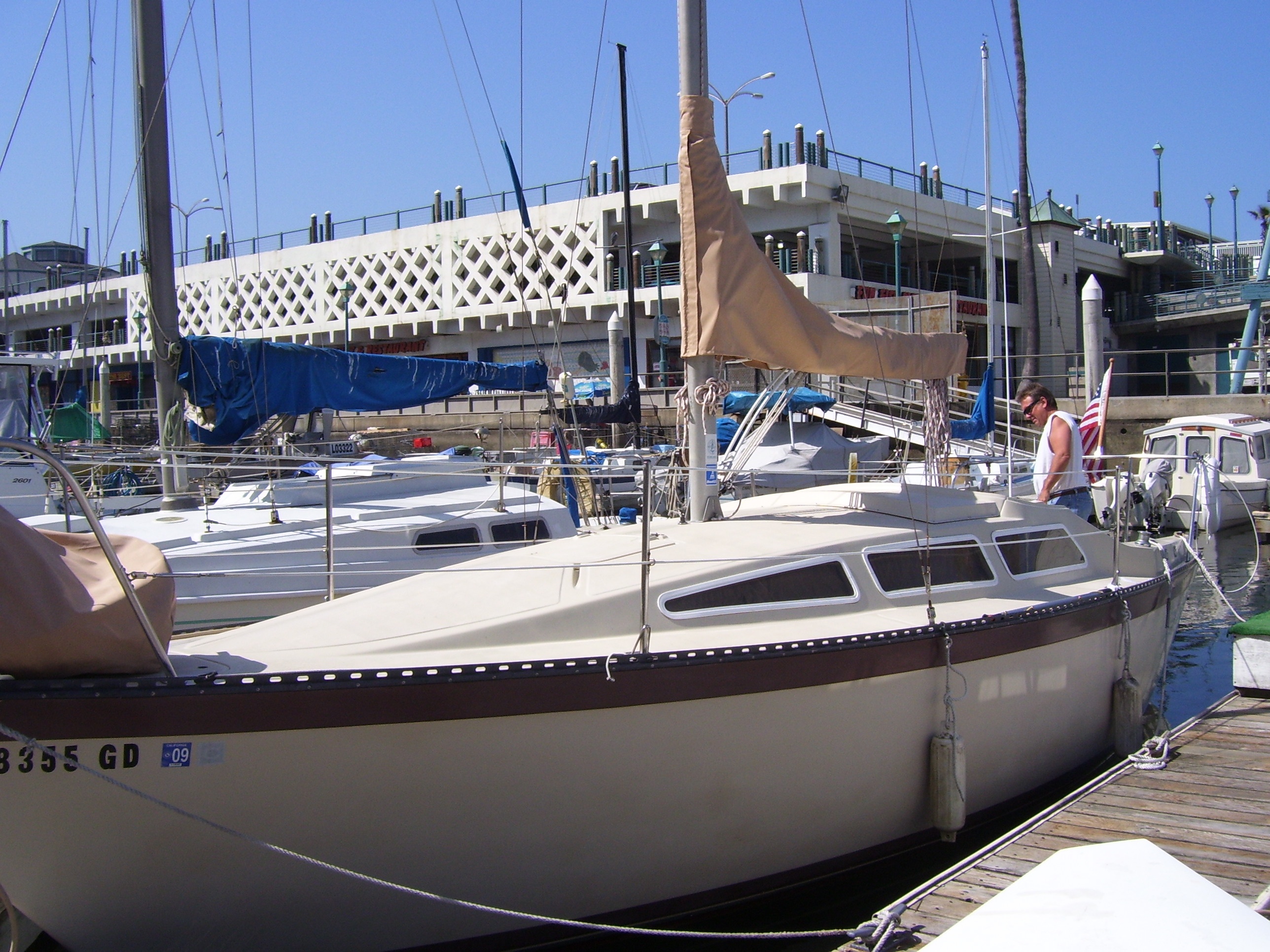 I just replaced the main sail cover on my 28' Lancer purchased from Lee Sail Covers. I was lucky enough to stumble onto the company while searching the internet. I received prompt, personal attention from the owner, Becky, who at one point, insisted I double check my measurements when they did'nt appear correct. Not the kind of service one would get from most companies. The weathermax material is as good if not better than traditional canvas. It's much lighter and easier to work with. Lastly, The price was fantastic. I got a new mailsail cover, jib bag and tiller cover for less than I was quoted for just the sail cover at Westmarine. I highly recommend this company and their quality products.
E. Armstrong
Redondo Beach, CA


.
Your sail cover fits perfectly and is the best of the dozens I have
owned over the past 60+ years of sailing and clearly better than West
Marine's and others at twice the price!

Charles Jones

Yes, you can use my endorsement.



I received my hank-on sail bag today, and its great. Incredible turnaround time and A++ quality, thanks so much.


.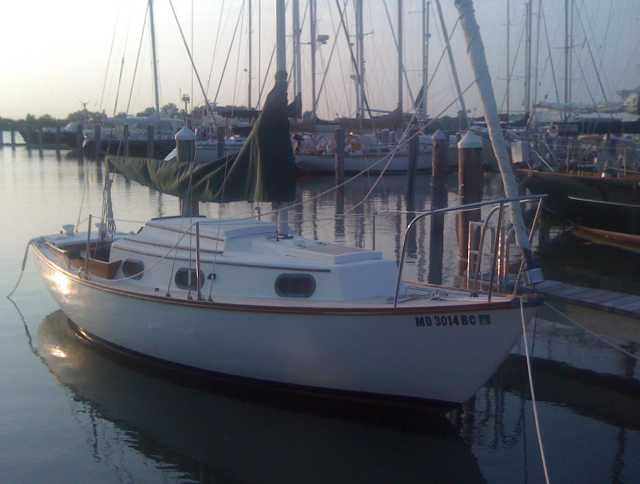 "Becky is a superb craftsperson and carefully created a perfect Main Sail cover, Tiller Cover, and Winch covers for my Cape Dory 25. She is a total professional and committed to excellence in both product and service. I highly recomend Lee Sail Covers! Thank you very much indeed!"

James Herron Oxford Maryland


.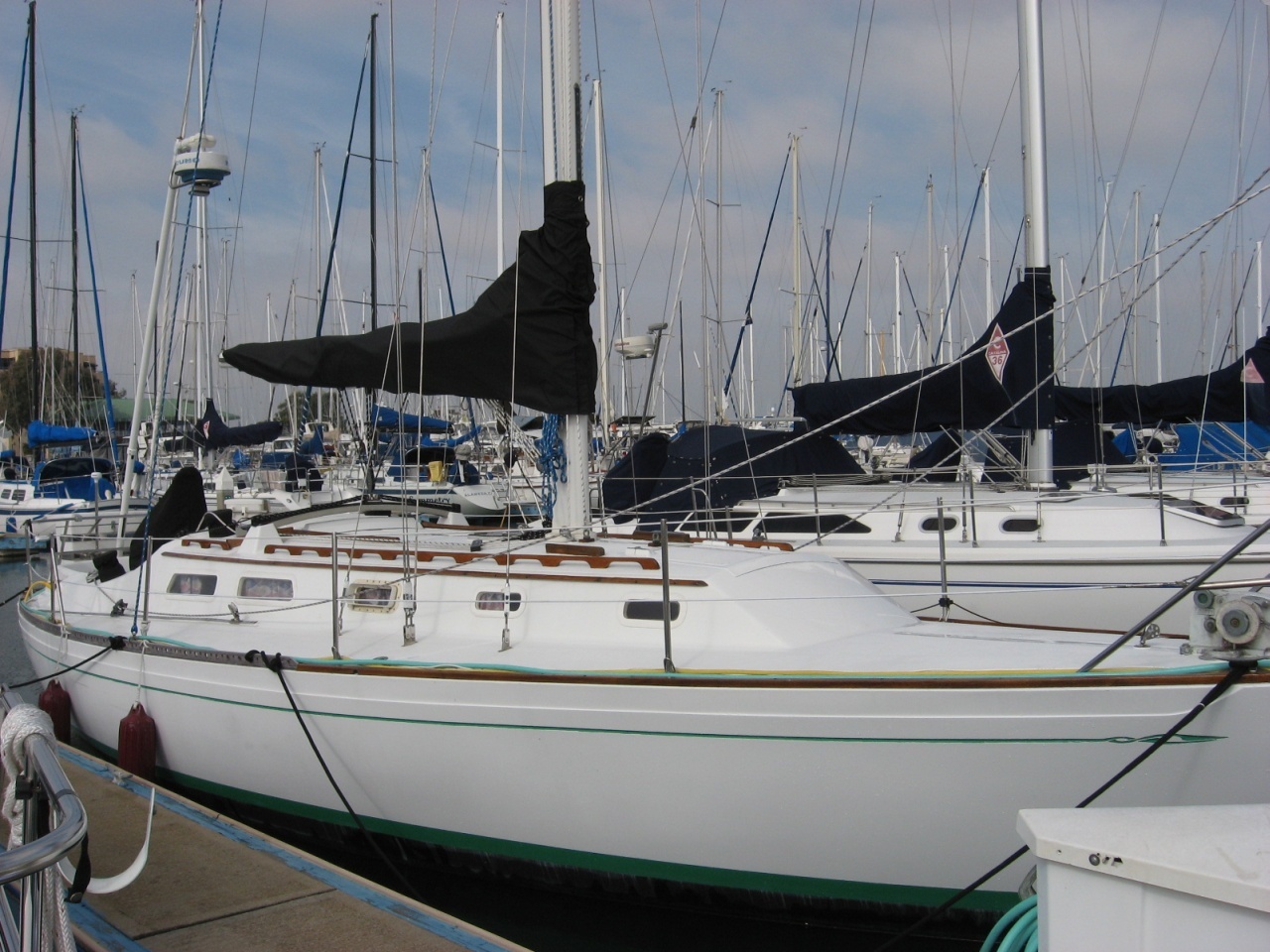 Here ya go Becky. Our Islander 36 is looking good with your sail, winch and pedestal covers !
Thanks for everything and we are looking around for more thing for you to do . Thanks again


Frank And Mary
Dawn of Sanity


.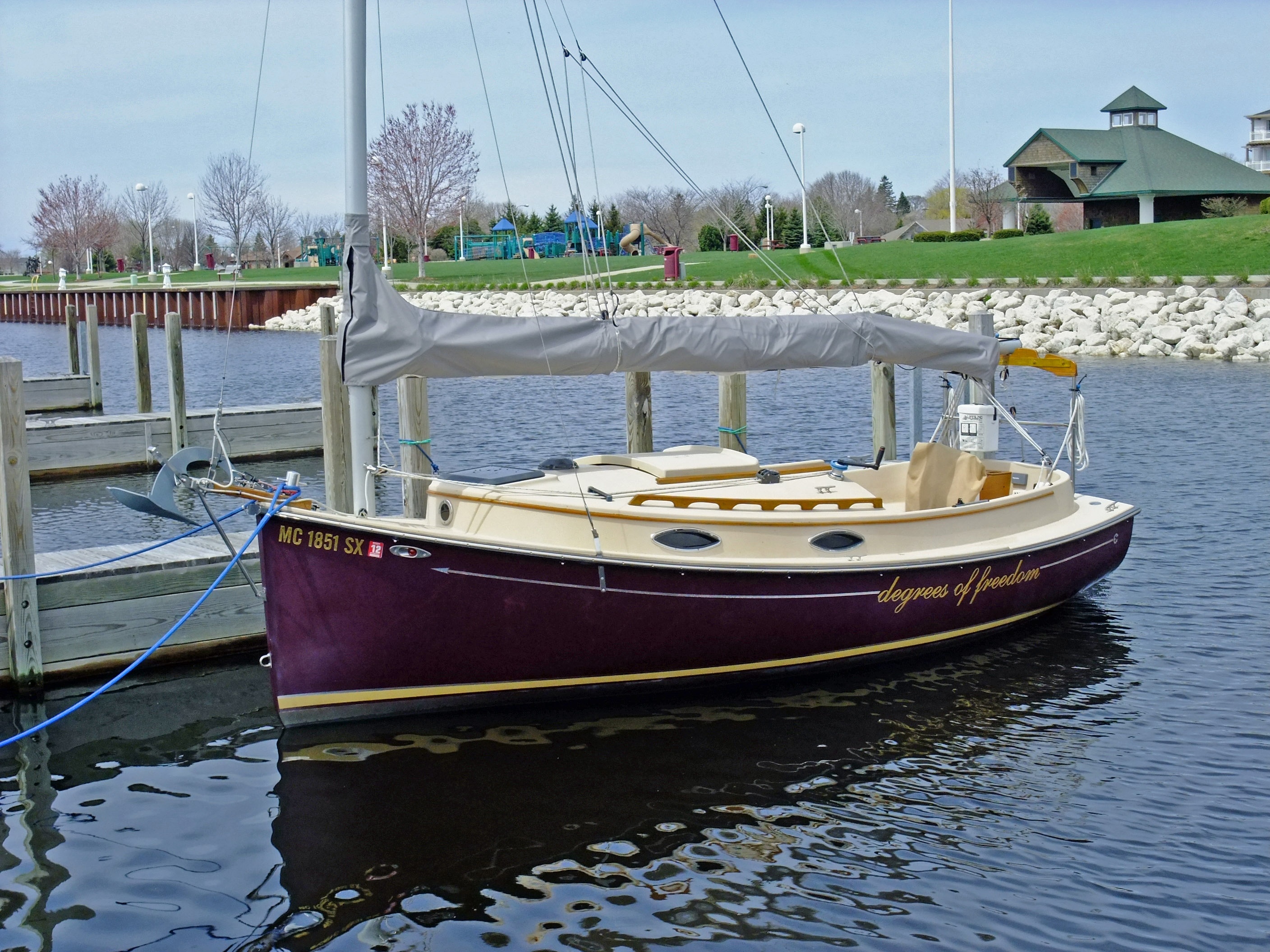 Hi Becky,
Just a quick note to say that the sail cover came today, it is on the boat, and it fits perfect! Very nicely made as well; far better than the OEM that came with the boat.

Good job!
Best,

Sid


.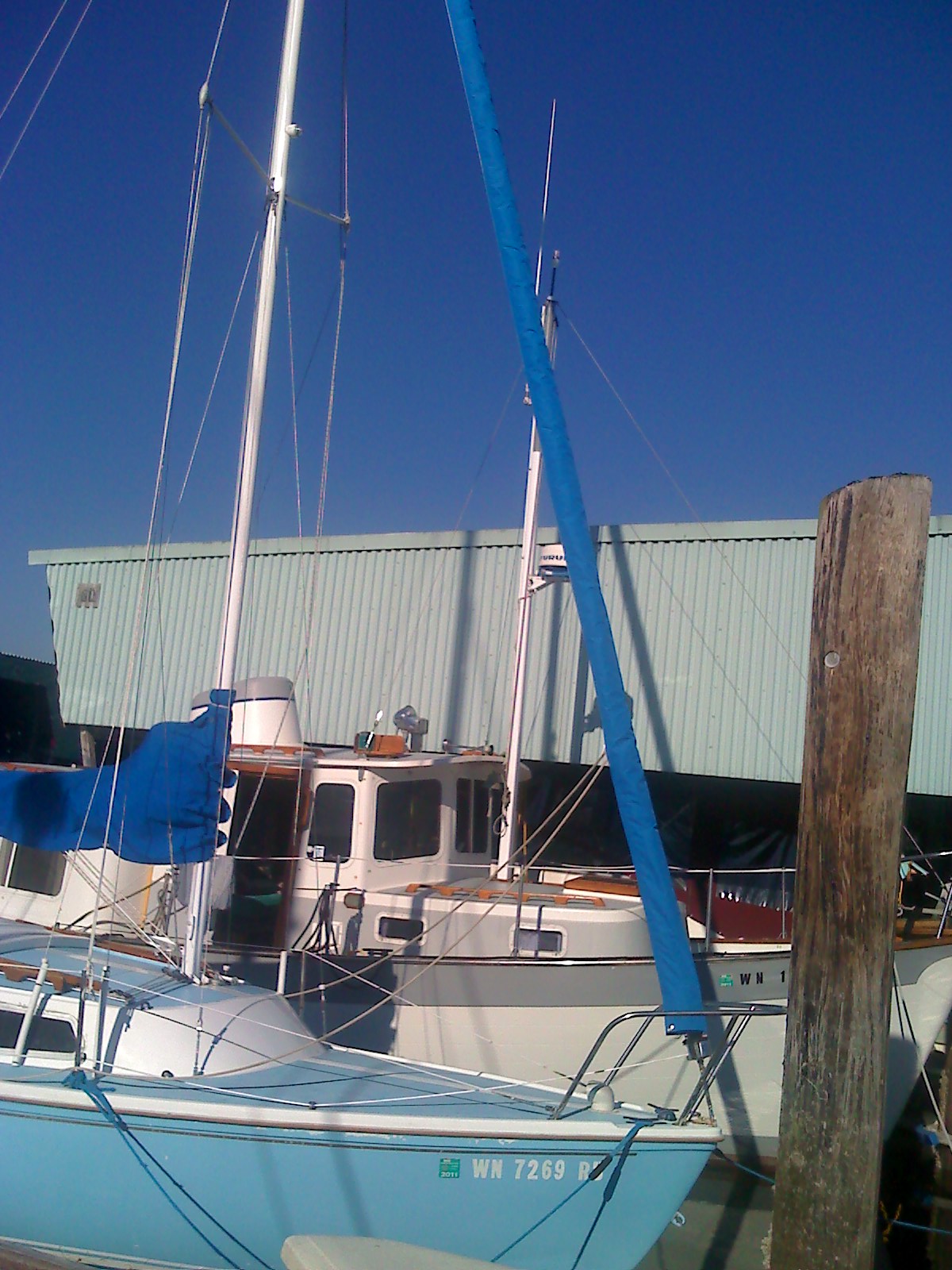 HI Becky, I wanted to let you know I got the job sock last week and just
had a chance to try it out, it looks great and fits perfect. here is a pic
for, thanks, Randy...


.
When I bought my 1968 Cheoy Lee, I needed to replace the canvas covers.
After getting pricing from several local shops, I was shocked at how
expensive my project was going to be. I then found Leesailcovers.com online
and emailed to discuss my project. I had reservatuions about the fabric
color and texture so the Company sent me swatches. I used Becky's
easy-to-follow measurement guides to do my own order. They called me to
confirm a couple of things and discuss the order. I was really surprised at
how quickly the order arrived, and to my specs!

Unfortunately, my measurements were not exactly right and I sent the sail
cover back for revisions. To my surprise, there was no charge.

I ordered a mainsail cover, jib bag, winch covers, wheel cover, pedastel
cover and even special ordered a bimini top (from my old one), all for less
than a bimini top at my local shop. My next project is going to be a flag
pole cover (I can leave the flags on the pole!) and hatch covers.

The folks at Lee Sail Covers were great to work with and had terrrific
communication via email and over the phone. Highly recomended.


AGW
SV "Troy Lee"
NC


.



Hello Becky:

I just want to say that the set of covers you made for me are wonderful (headsail bag, winch covers, tiller cover, etc)!! Not only do these make my old boat look sharp, but the workmanship is superior to anything I have seen on the docks and they make pre and post sailing prep a breeze. They are all easy to use and stay perfectly in place in the strongest storms. Way to go!!

Sincerely,

John Davenport


.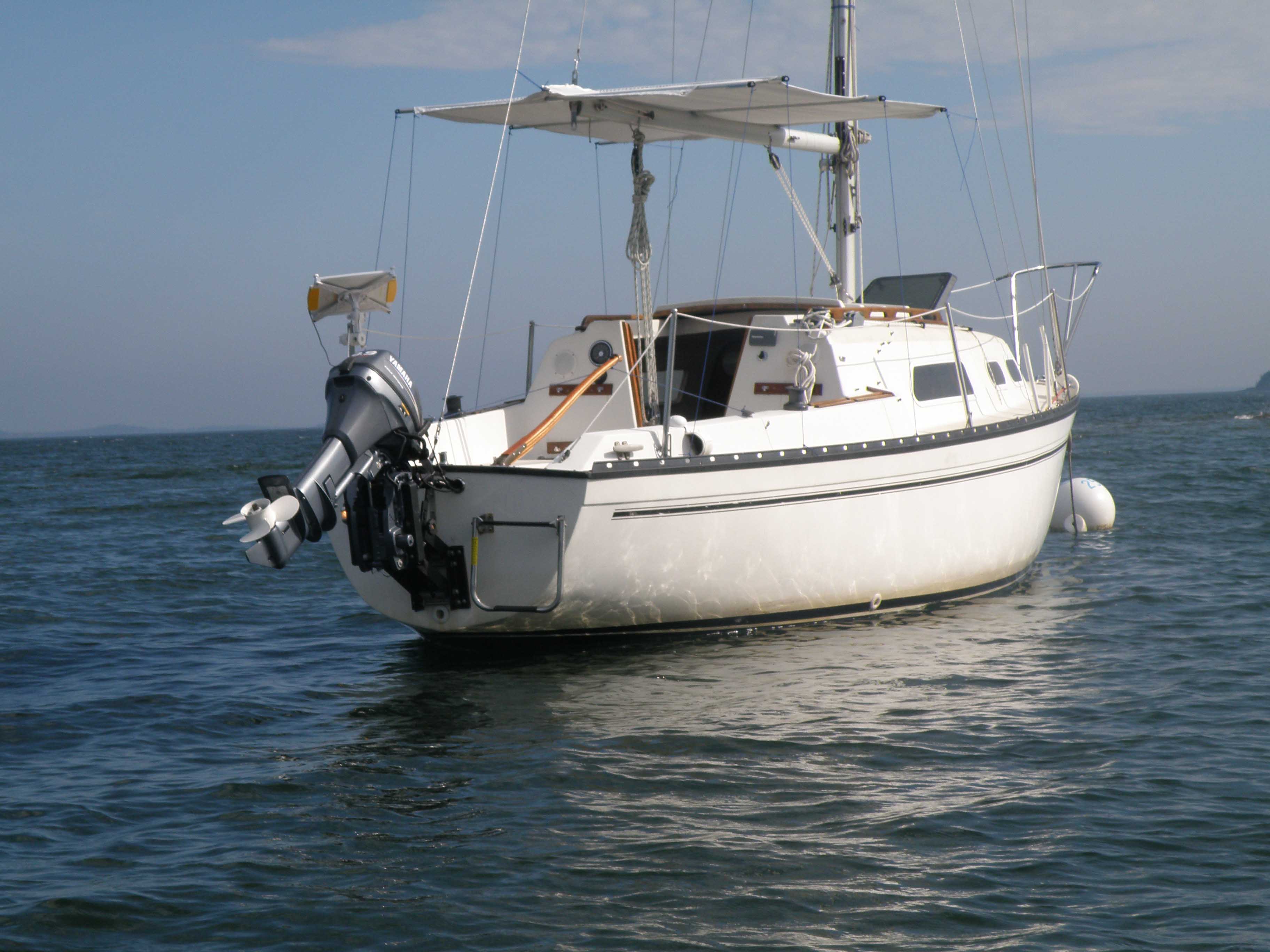 In the past, Becky has made mainsail, tiller and outboard covers for me, as well as sail bags, with exceptional quality workmanship at most reasonable prices, using her amazing signature material, Weathermax80,. This time, I threw her a challenge, asking if she would be interested in making a custom cockpit awning to sit across my boom where I had taken measurements and had sent her a very rough diagram. Becky immediately jumped into the project making numerous suggestions to improve the design and functionality of the awning, and upgrading it from what would have been a rather shaky cover into a magnificent awning which provided excellent shade, was totally stable sitting across the boom, and was able to easily withstand fresh breezes constantly blowing across the boat. Her improvements also gave the awning much greater durability. If there had been a standard awning available to buy, I'm sure it would have been vastly inferior, and it probably would have cost a lot more money as well. I am so pleased to have found Becky for my boating needs. Where her workmanship is absolutely superb, and where she is a consummate all round professional with highly efficient, quick and reliable delivery, she is also a delightful person with whom to do business. I would not consider anyone else for my boating needs where I would most highly recommend her to anyone who wants a top quality product at a most reasonable price. Thank you once again, Becky. I am a very happy customer indeed.

Becky, I hope this will be a good addition to your website. Many thanks again.

Cheers,

John



.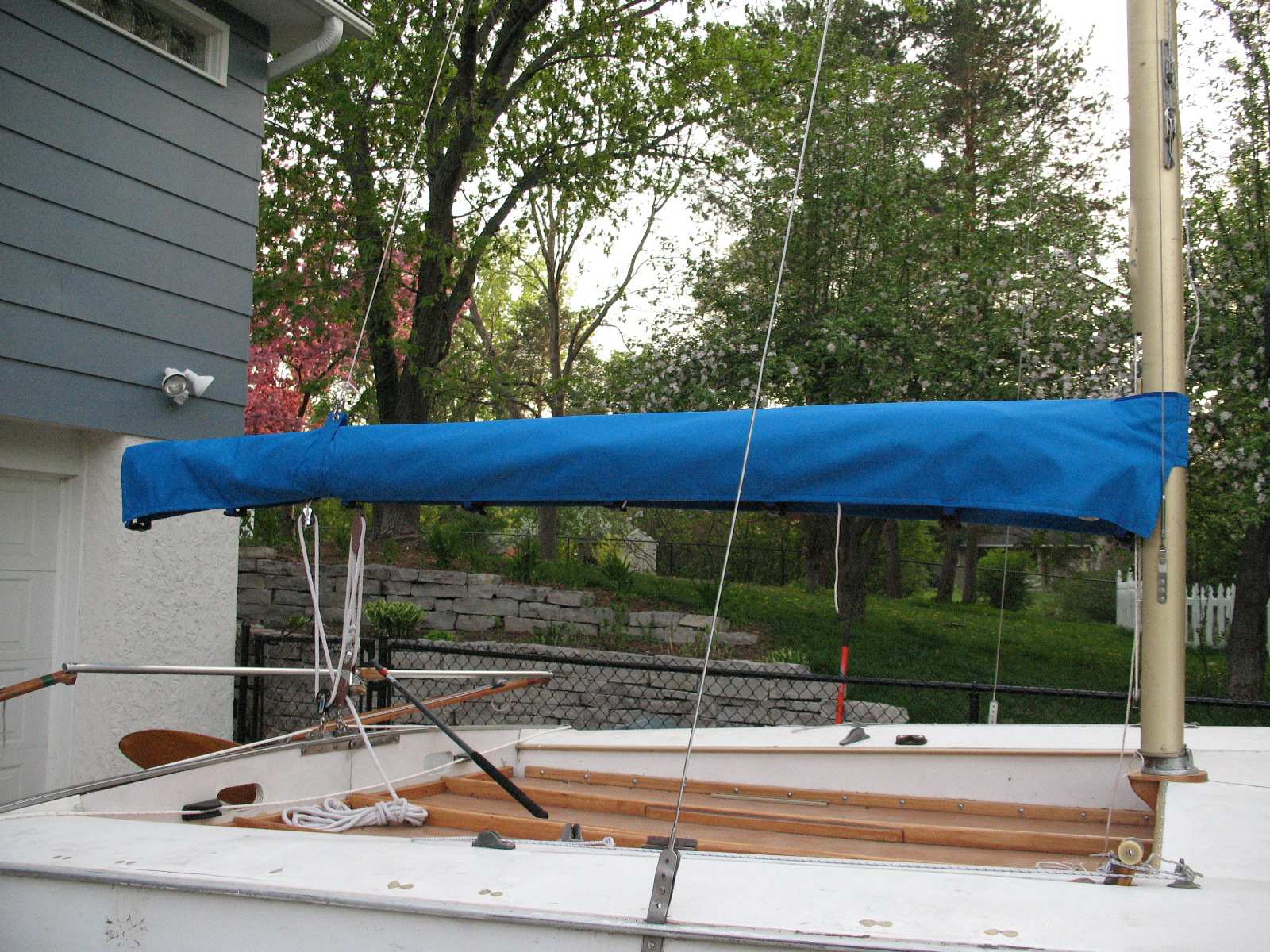 Becky,
>
> Just wanted to let you know it was great working with you. I've attached
> a few pictures and I think the cover looks great. thanks for all your
> help and attention.
>
> Best regards,
>
> Andy Dvorak